Customer Testimonials for Kar Nutts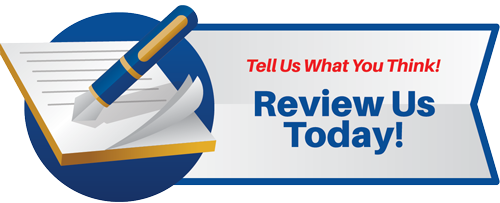 Travis -
2015 Ford F550 Flatbed
Kar Nutts is an outstanding dealership with honesty and integrity which is something seldom found in a small dealership. We have bought several trucks from them and they have never let us down!
John -
2011 Ford F-550 Flatbed
5 STARS!
Very pleasant folks. I purchased from out of state and found them to be absolutely honest about the condition of the truck. A very pleasant experience over all!
David -
2013 Ford F-150 Longbed
These guys are the best. It was an absolute pleasure dealing with them and i will definitely do business with them again.
Richard -
2012 Ford Econoline E-350
Once again I purchased a second truck from Dillon and again he delivered exactly what was promised. No games no rigged up problems. Forney Air will continue to purchase from him as we grow our business.
Hayden -
2006 Ford F-550
I bought a used F550 from Dillon at Kar Nutts and honestly it was probably the most pleasant vehicle purchase experience I've ever had. The salesman told me every single high and low about the truck before I drove all the way out to Marshall, therefore I knew what I was getting into before I even left home which was very nice; a stark contrast to other dealers I've dealt with that try to hide critical aspects about the vehicle just to get you there.   Dillon was very fair with the price of the truck and seemed to get on a personal level when it was time to negotiate final cost (again something not found with other dealers in the past). The truck itself is in immaculate condition given  the miles on it, this seems to be theme with all the trucks on the lot as they all look to be in great shape.  No doubt next time I go shopping for a work truck, Kar Nutts will be the first place I go and Dillon will be the first salesman I see.  On top of my exceptional experience purchasing my f 550, the salesman I dealt with is still in the United States military, proudly serving our country.  Kudos to you sir and thanks again for treating me like a person instead of a dollar sign.
Reginald -
2009 Ford F-150
I have bought several vehicles over the years, and I must say, this was the best car buying experience ever. They worked with me and it was a quick easy transaction. Dillon was Great to work with. I highly recommend them. - Reginald
Pate -
2004 Cheverolet Silverado
I recently spotted a truck on cargurus website that Kar Nutts had in their inventory...after calling them 9 different times asking many questions they were patient and answered them all to my liking ...I decided to drive to Marshall Texas and hopefully buy the truck...for a 2004 truck it was in mint condition everything they told me over the phone about the truck was accurate and paperwork to purchase took about five minutes. Excellent simple hassle free .....thank yaw
Demond -
2005 dodge 3500 4x4
Dillon was awesome, I really appreciate those guys for helping me get started in my hauling business with a great truck.
Don -
2006 Dodge Ram 2500
Excellent to work with and gave me peace of mind from 1900 miles away.
Jollene Bass -
2010 Chevy Camero RS
A BIG THANKS to Blake, Dillon and Don at Kar Nutts! These guys were fantastic to work with. The level of professionalism with this staff was above and beyond. The entire transaction took less than one week to complete. I purchased a 2010, Inferno Orange Camaro, which was immaculate and in pristine condition. Precise description and outstanding advertising gave me complete assurance before I ever saw the vehicle. This honesty made for a positive buying experience. I wouldn't hesitate one minute to recommend Kar Nutts to anyone looking to purchase quality and clean vehicles. Thanks again for going the extra step in making my purchase memorable.
Patricia -
2005 Dodge 2500
Great truck!! Was exactly as Trey described. All the guys were great. Thanks
sloppyjoedirt-Ebay -
2010 GMC 3500 Service Truck
Awesome truck! Exactly as described and even better when I saw the truck!
Thomas -
2003 Nissian 350Z
My 1st car ever purchased on eBay, very pleased - seller was great to deal with!
John -
2005 Toyota Tacoma
Two thumbs up to the Kar Nutts Team. First class service from start to finish. I was very happy with my experience working with the guys at Kar Nutts. Don, Blake and Dillon were all very professional and willing to go the extra mile to make sure my buying experience was positive. I purchased my vehicle on EBay sight unseen. Such a large purchase can make one nervous but the Guys at Kar Nutts made me feel comfortable. There was no pushy sales pitch or pressure along with the transaction. From start to finish my transaction took about two weeks (try dragging out a transaction at your local dealership for two weeks and see how that goes). Again, no high pressure sales tactics with these guys. The marketing of the vehicle was spot on. No surprises when I showed up to drive it home. The whole experience was top notch. No gimmicks, pressure, sales tricks with these guys. Just a straight forward and honest buying experience. I have no problem recommending the Kar Nutts team to anyone looking for a straight forward honest car buying experience.
yang -
2007 BMW 335i
Awesome!! Seller helped me a lot. Thanks!
Rodney -
2008 Saturn Sky
As described. Great car, great purchase! The dedicated customer service I received during this purchase was unparalleled!
smahitriki-Ebay -
2008 Chevrolet Suburban 4x4
Car as described, great dealer will do business again.
Sangwon -
2008 Lincoln Navigator
200% perfect seller!!! A+++
Eric -
2010 Dodge Challanger SRT8
Absolute two thumbs up for the guys at kar nutts, everybody was great and a big thanks to Trey, great buying experience without any pressure! My wife and I were very pleased with our purchase we will definitely recommend these guys to anybody, defiantly will be back for our next vehicle purchase! Thanks guys
Wayne -
2008 GMC Yukon
Excellent Seller Unbelievably Positive Experience. Recommend Highly.
eec4800-Ebay -
2012 Ford E-250
good product, great communication and would definitely buy from again
Randy -
2010 Chevelot Corvette Z06
Great Guys! Great Car! Will go back to them when I'm looking for my next car!
Ryburn Motor Company Dealership -
2010 Jeep Wranger
Great Ebayer!! Smooth transaction! A++++
Dustin -
2008 Chevelot 1500
Great seller! I would do business again!
Eloy -
2010 Toyota Tundra
Happy with truck. Trey goes far and beyond to satisfy customers.
Aaron -
2013 Ford Mustang
Blake, Don, and Dillon are the best! I HIGHLY recommend the guys at KarNutts!!!
Joe & Jennifer -
1968 Chevy Camaro
Great seller, family owned business, great people, amazing car. Top notch A+++
Dusty -
2011 Chevy Silverado 1500
Welp, when life gives you lemons....go buy a new truck! Feeling way better! Thanks Kar Nutts
Jeff -
2012 GMC 1500 z71
5 Stars. Great working with them they are really responsive to the customer's needs and time line.
Chris -
2010 Ford F-350
GREAT EBAY SELLER..Love the Truck.. Vehical Even Nicer than Discription..
Jennifer K. Lake Charles -
2012 Totoya Prius
Excellent Service! I had a lot of trouble with my loan process but Kar Nutts was very understanding and worked with me. They were courteous and helpful and went above and beyond to assist me (and my loan officer) in the process. Kar Nutts is family owned and Operated by wonderful people. It was an enjoyable experience and I wish them well.
John -
2006 Ford King Ranch
5 Stars! Excellent communication, My truck was everything Don said it was, no surprises. definitely would recommend buying a truck from them.
Cristy -
2007 GMC Yukon
Very friendly....we were driving over from Monroe, LA they answered all of my questions promptly which helped us decide us decide whether to make the drive or not.... they worked with us on the price to make sure we got the vehicle we wanted...even had toys for my two boys to play with while we filled out the paper work*****FAMILY-FRIENDLY*****
Johnathan -
2009 Chevy 1500
Don and Dillon at Kar Nutts gave me a terrific car buying experience along with a great deal for a great truck. My next vehicle purchase will start with them.
Cristy -
2007 GMC Yukon
GREAT SERVICE! Very friendly ...we were driving over from Monroe, LA they answered all my questions promptly which helped us decide whether to make the drive or not ... they worked with us on the price to make sure we got the vehicle we wanted ...even had toys for my two boys to play with while we filled out the paper work ****family- friendly***
Steve -
2007 Toyota Prius
5 Stars. It was a short drive from Shreveport to Kar Nutts in Marshall, TX and we found them to be easy to work with and would recommend this dealer to any of our friends. They allowed us to take the car we liked to our mechanic here in Shreveport over the weekend. They then accepted my offer and then worked with us while we transferred the money to cover the check. They described themselves not as used car salesmen but rather as individuals who liked cars and wanted to help others find the used car or truck they desired and place them in that vehicle at an affordable price with both sides being happy! They are nice and very personable young men and there is no question that we will deal with them again when we are in the used car market
Gerald -
2006 Dodge Viper
Smooth and pleasant buying experience! I purchased a 2006 dodge viper from Kar Nutts and I want to review my experience. It was the first time for me purchasing a car out of state. I'm in Florida and kar Nutts is in Texas. From the first time I contacted kar Nutts, they assured me everything would go smooth because I told them I was a little Leary on buying a vehicle without seeing it first. They sent me clear additional pictures to let me see me in detail of what I was purchasing. KAR Nutts also helped me with keeping me updated with the shipping status of the vehicle, which the vehicle shipped very fast. I smiled when I received my viper off the delivery truck, looked just like the pictures, an excellent vehicle at a great price. I have had the vehicle for over a year and have not had any issues at all. I recommend anyone whether you are in Marshall tx or Tampa fl to do business with these guys. 5 stars! Proud owner of a 06 Dodge Viper!